The reflectors for our 1960 T5 are missing. Base is still on the car, above the bumper. I'm doing homework to identify the correct reflector version for our car. The Porsche parts catalog lists one part number for USA B 1960 - 65, which is 644.731.501.10
Are there any identifying marks or date codes to be found on the back of ULO reflector? I've seen:
It appears that
some SWF parts were date coded
, but I've not found evidence for the rear 356 reflectors. Starting 1960, it appears they are all ULO
Thanks to some very informative threads on the forum, I think I've determined:
After 1959, all the lenses were plastic
60-61 probably had "sunburst" ULO logo in the center
The backs were aluminum (according to Dr. B Johnson Authenticity book)
The only difference between above and below bumper assemblies is the addition of a spacer to shorten the length of the stud and to adjust the reflector. The reflectors themselves are the same?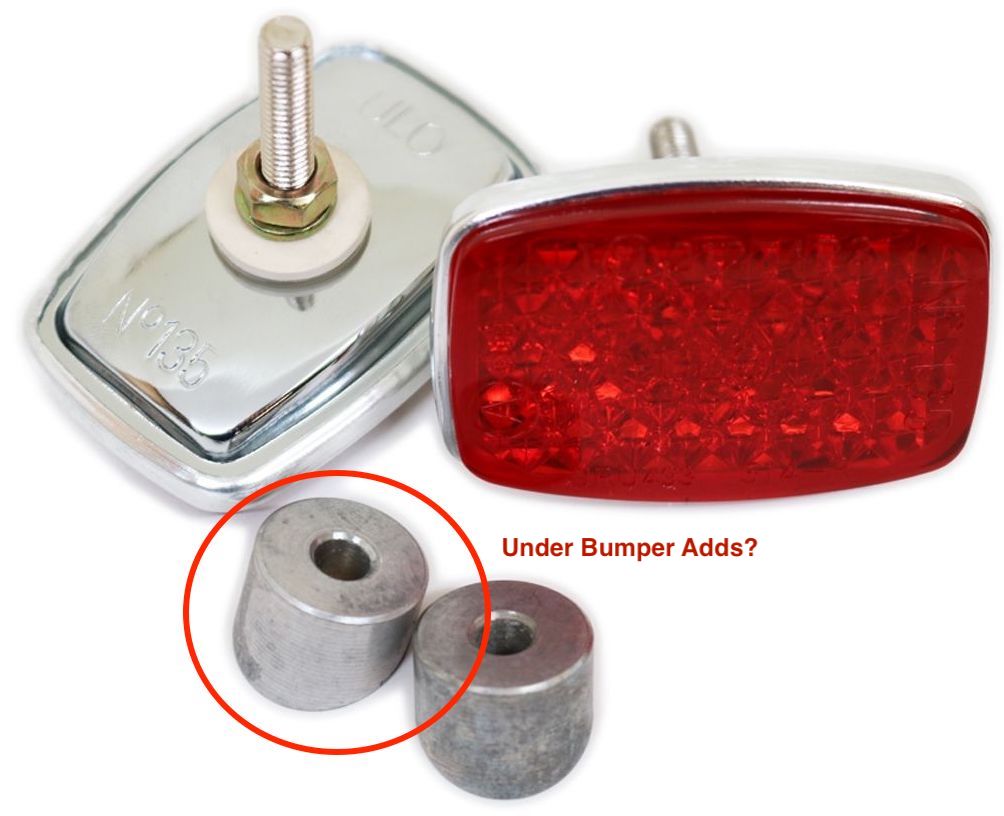 Did I overlook anything, or get something incorrect?
- In my original post, I referred to SWF, which would have been pre-1960 according to Dr. Johnson. So not applicable to this thread.
I'm not sure if there is a way to identify reproductions on the plastic lenses.