gordonmaltby wrote:
Anyone have photos of dealer logos (not plate frames) that were applied (read: screwed) to the back of 356s? In the '50s and '60 these were usually die cast, stylized type or logos of the dealer's name. I cringe to think of it, but a lot of cars had these applied. I'd be interested to see any photos you might have.

Gordon[/img]
Gordon, I've seen one from the Porsche Dealership Vern Hagestad of Denver, Colorado, but don't have a pic. Another 356 member has it in Jacksonville. I will see if I can get a pic in the future. I've never seen another Porsche one since...
Here are 2 pics I took of badges on 550 Syders. Both spyders were from France.
Taken at the 2008 Amelia: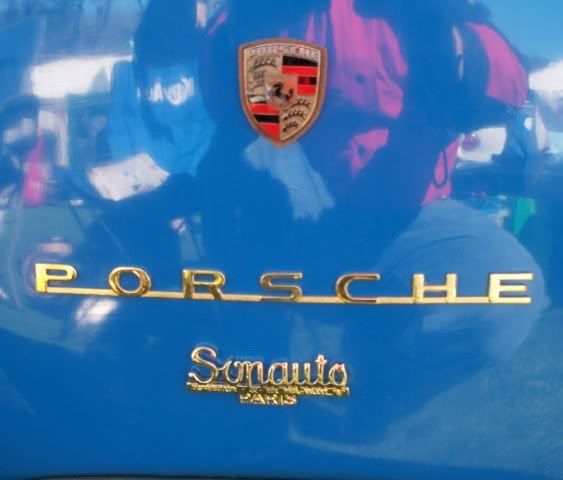 RRR III: