My car was found in a garage in Portland, Oregon in 2007 partially disassembled and with a stub of a connecting rod poking through the engine block. Its license plates had the same year as my first driver's license, 1976. There was no rust on the car but it had been through some amateur bodwork at some point because when I crawled under the car, I could see the dents from the back side where pink BONDO had "oozed" through screw holes from a slide hammer. It had also been hit in the front right corner so the nose is slightly tweaked.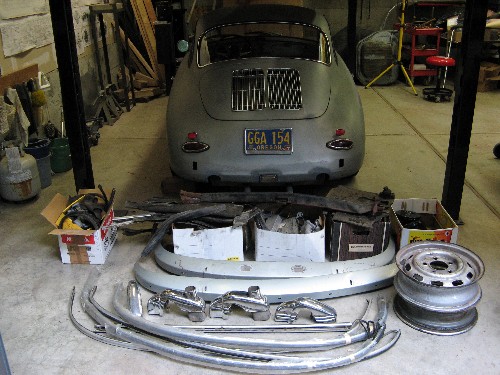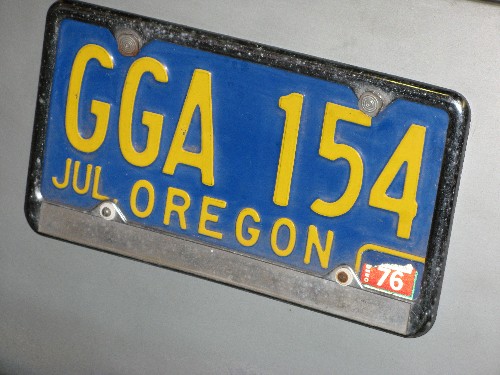 I got her home, put a rebuilt 1963 616/15 non-matching number engine in her and back out on the road. I also pulled out all the rotting red leather upholstery and did a quick rehab of the interior. A severe engine leak kept me from driving her much so I let her sit, waiting for that expensive bare metal restoration someday.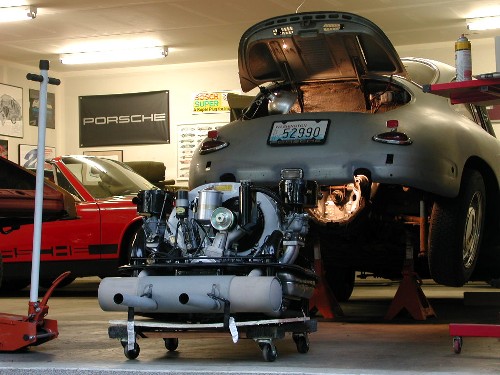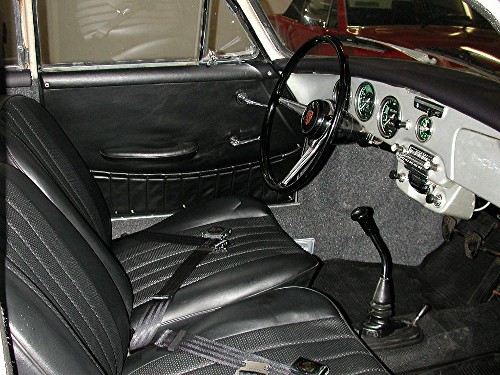 One morning I woke up and thought, let's build a hot rod twin plug, high performance engine for her and give her a quick Maaco paint job. Well, I've finished doing a proper repair on the nose and rocker panels but will leave the "sleeping BONDO lie" on the rest of the car. Currently I'm block sanding after all the bodywork repairs and a coat of filler primer and will find a shade of Maaco metallic silver that comes closest to "6206 Silver Metallic" as the COA confirms was the original color.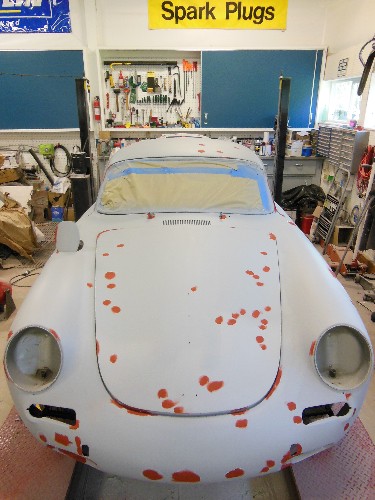 All the pieces for a twin-plug, big bore engine have arrived from Precision Matters, Shasta, Carrillo, Scat and the machine shops so I hope to have a nice "driver" quality car to put them in by the time summer comes. My friend suggested the name "Mr. Potato Head" and that I restore the original bumpers in addition to fabricating nerf bars so I can go from stock to "outlaw" as my mood suits me. Right now I'm all about "outlaw" and like the looks of the car without bumpers.
I blog extensively (obsessively) on all my projects so feel free to check out my progress on
http://www.darrylsgarage.com
. I'll also post periodic updates here as I reach major milestones (today's is bodywork complete, paint prep begins).
Thanks!
Darryl