Thanks Bob!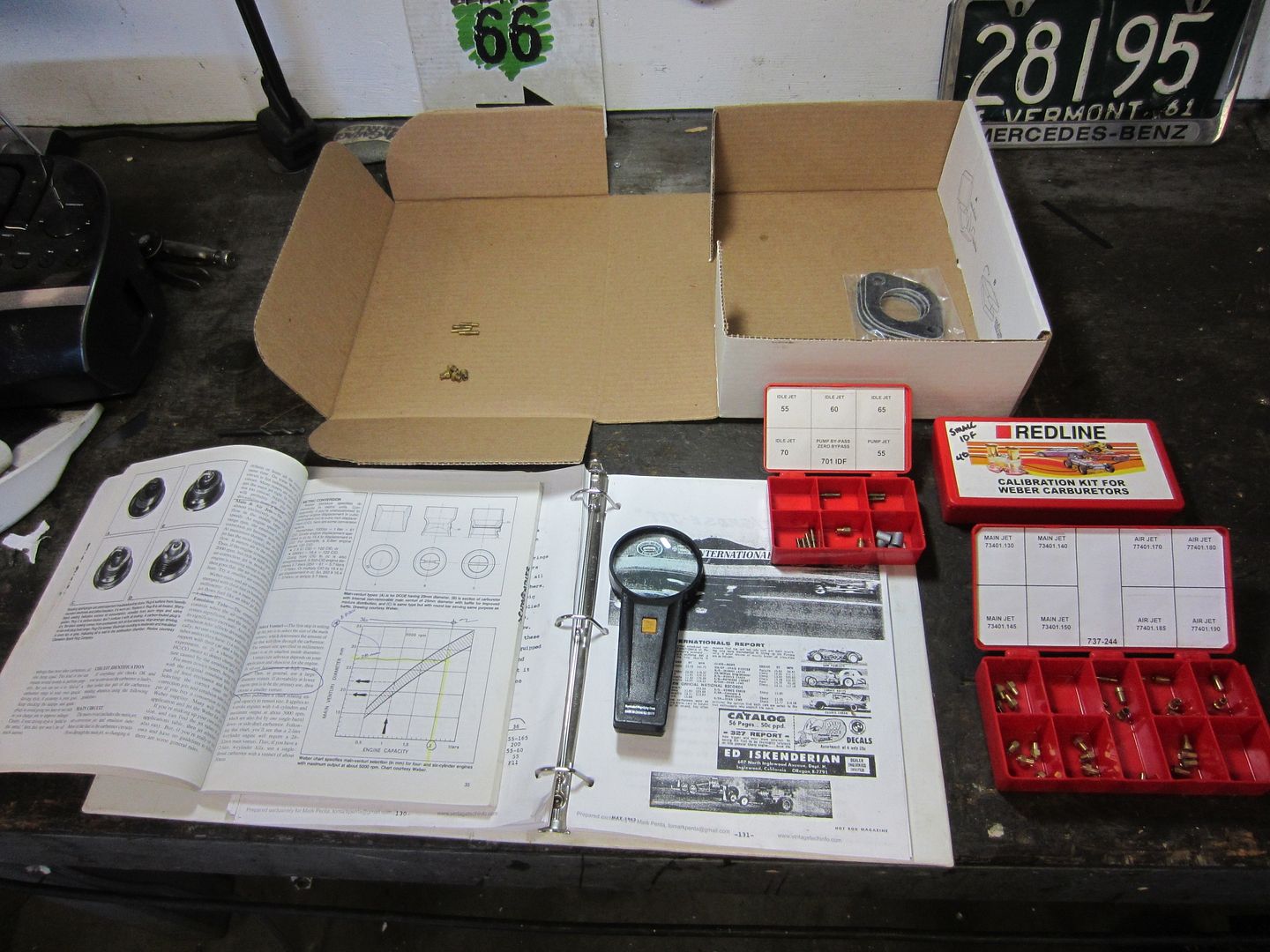 I think I finally have the Weber 40IDF jetting sorted out. Since I do not know exact specs for this engine, I had to experiment with a few different combo's since the recommended set up did not work well.
I started with 28 venturis, 50 idle, 200AC, 115 main, F11. Could not get rid of the flat spot and seemed a bit lean at cruise. Plugs looked OK, maybe a bit light.
The combo I arrived at using jets from a borrowed jet kit:
28 Venturi, 55 idle, 200AC, 125 main, F11. No more flat spot and pulls strong/linear up to redline, it is running fantastic and power is good. Maybe a touch rich at idle, but run so much better I want to leave it for now and will check plugs in a 100 miles and go from there.
The jet kit I borrowed from a friend did not have E tubes or venturi's so I had to stick with the F11's/28 venturi's. I would have tried 120 mains but none in kit, had to step up from 115's to 125's. The 55 idles are a small step up from the 50's, seems reasonable. Idle screws are about 3/4 turn out. the 125's are bigger then recommended 4x venturi, but it sure runs well so for now I consider it a win.
Now I need to turn my old wideband set up from another car into a portable kit so I can see where I am at. In the meantime I will continue to monitor CHT.
I read every discusion on the IDF jetting topic, people here have provided excellent info as usual and really helped me understand how these carbs work. Thanks again for the education!